Event Details

>

Checkout

>

Confirmation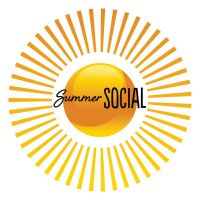 Summer Social London at Richmond Athletic Ground
Saturday 31st May
Venue/Location: Richmond Athletic Ground, Richmond
Doors: 10:00 till 12:00

(Last entry: 21:00)

Min Age: 18

The Ultimate Summer Social! Think sun, outdoor bars, DJs spinning the hottest summer tunes and thousands of guys and girls playing and watching sport!
This event has already happened!
This event occurred in May 2014. If you're looking for a upcoming event, try the links below:
View more events.
Who's Going to This?
Lineup and Details for Summer Social London
☼ ☼ ☼ ☼ ☼ ☼ ☼ ☼ ☼ ☼ ☼ ☼ ☼ ☼ ☼ ☼ ☼ ☼ ☼ ☼ ☼ ☼ ☼ ☼ ☼ ☼ ☼ ☼

Ladies and Gentlemen,

We are very excited to announce the launch of Summer Social! The event formerly known as RugbyRocks has been revamped to offer more sport, more entertainment, more DJ's and even more fun in the sun!

2014 will see the biggest day & night party we have ever hosted with an expected sell out crowd of over 8,000!

Competitions start from 9ish and the music will kick off from 1pm with the whole event wrapping up at MIDNIGHT
Important info - You do not need an event ticket to watch any of the additional sport on Old Deer Park, you will need a ticket to gain access to the main site that will host the majority of the sport plus all this epic entertainment detailed below....
☼ ☼ ☼ ☼ ☼ ☼ ☼ ☼ ☼ ☼ ☼ ☼ ☼ ☼ ☼ ☼ ☼ ☼ ☼ ☼ ☼ ☼ ☼ ☼ ☼ ☼ ☼ ☼

So what can you expect to see & do?........

♫ ♫ ♫ ♫ ♫ PUMA MAIN STAGE (1pm - Midnight) ♫ ♫ ♫ ♫ ♫

BENJI BOKO
JOSHUA ROBERTS
FELON
JDP
JESSE BURGESS
SHARKBAIT
2 EASY DJ'S
NIMBLA

★ ★ ★ ★ FESTIVAL HIGHLIGHTS ★ ★ ★ ★

Jagermeister Container Lounge
Ginger Grouse Outdoor Bar
The Bag Jump
The Tornado Fair Ride
Beer Pong
Ping Lounge
Protein World
Whey Hey Ice Cream
Zaini Hats

All festival features are included FREE in the ticket price

★ ★ ★ ★ THE SPORT ★ ★ ★ ★

Red Bull University 7s
Rugby 7s
Netball
Lacrosse
Tag
10's & Vets 10s

Over £3000 in prize money!

☼ ☼ ☼ ☼ ☼ ☼ ☼ ☼ ☼ ☼ ☼ ☼ ☼ ☼ ☼ ☼ ☼ ☼ ☼ ☼ ☼ ☼ ☼ ☼ ☼ ☼ ☼ ☼

We seriously can't wait... Here Comes Summer

Love,

The Summer Social Team

☼ ☼ ☼ ☼ ☼ ☼ ☼ ☼ ☼ ☼ ☼ ☼ ☼ ☼ ☼ ☼ ☼ ☼ ☼ ☼ ☼ ☼ ☼ ☼ ☼ ☼ ☼ ☼

Check out our 2013 Event Video:
http://www.summersocial.co.uk/london/whats-on#video

Follow us on Twitter:
https://twitter.com/RugbyRocks7s

Like us on Facebook:
https://www.facebook.com/SummerSocialLDN

Check out the website:
www.summersocial.co.uk

Drop us an email:
info@summersocial.co.uk

☼ ☼ ☼ ☼ ☼ ☼ ☼ ☼ ☼ ☼ ☼ ☼ ☼ ☼ ☼ ☼ ☼ ☼ ☼ ☼ ☼ ☼ ☼ ☼ ☼ ☼ ☼ ☼
Artist Information
Benji Boko
Venue Information
Richmond Athletic Ground
Kew Foot Road
Richmond
TW9 2SS
The event information, content and images shown have been provided by the event promoter. If you wish to report an issue with this event please click here: Report issue with event
View Summer Social London on Skiddle.com
View Richmond Athletic Ground on Skiddle.com